About Willoughby Stainless Fountains
Willoughby Stainless Fountains (WSF) is your online connection to the stainless steel, outdoor drinking fountains, bottle fillers, showers, and more produced by Willoughby Industries, Inc., our parent company. WSF constructs every fixture out of stainless steel—every time, period—in our 250,000 square foot facility on the northwest side of Indianapolis, Indiana.
WSF products are a fantastic addition to any public space, school, or office. Not only do they look sleek and modern, but they are also incredibly durable and long-lasting!
One of the biggest advantages of WSF products is that they don't rust. Unlike traditional drinking fountains constructed of cast iron or other metals that can corrode over time, fountains manufactured by WSF are always made of high-quality stainless steel that is resistant to rust and other types of corrosion.
This means that you can install a WSF fountain and have peace of mind knowing that it will last for years without needing to be replaced. In addition, the stainless steel material is easy to clean and maintain, making it a practical choice for high-traffic areas. Furthermore, Willoughby Stainless Fountains are designed to be more hygienic than traditional fountains. The smooth surfaces of the fountain prevent bacteria and other germs from accumulating, which makes them an excellent choice for public spaces where cleanliness and hygiene are a top priority.
Overall, if you are looking for a drinking fountain that is durable, long-lasting, and hygienic, Willoughby Stainless Fountains are an excellent choice.
How did we get started?
After noticing that standard mild steel and aggregate drinking fountains seemed to decay at an accelerated rate, WSF knew we could help eliminate this problem. Having origins in the demanding correctional plumbing fixture market, we brought this expertise to the outdoor drinking fountain market. We know how to make competitively-priced, long-lasting fixtures from stainless steel!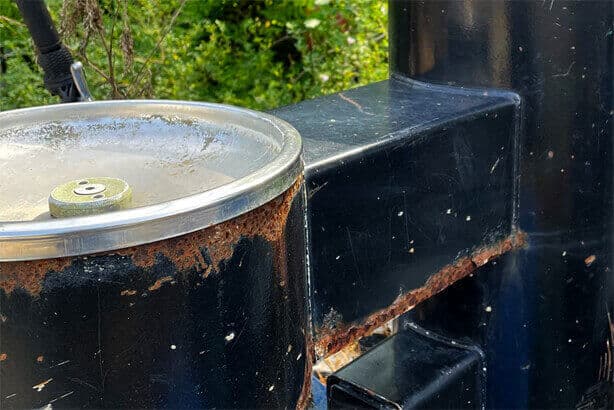 Why stainless steel?
The strength and corrosion resistance of stainless steel makes it extremely durable, less vulnerable to the elements and vandalism. WSF only uses Type 304 and Type 316 stainless steel when fabricating our fixtures. This means our outdoor bottle fillers, water fountains, and showers will stand up to the test of time while still being aesthetically pleasing and easy to maintain.